Welcome to the home page of King Labrador Retrievers. We specialize in family raised, quality AKC registered English Labrador Retrievers . We are hobby breaders and our pups make great pets, companions and additions to any home. All of our pups receive daily play time with our family and mom and dad are on site as they are also our family pets.
We are conveniently located in Jasper, Indiana which is located in southern Indiana just 1 1/2 from Louisville, 2 1/2 hours from Indianapolis and 3 hours from St. Louis. Please feel free to e-mail, text or call for more information (kingenglishlabs@gmail.com or (812) 631-0041 (voice/txt).
Like Us on Facebook (Facebook.com/kingenglishlabs)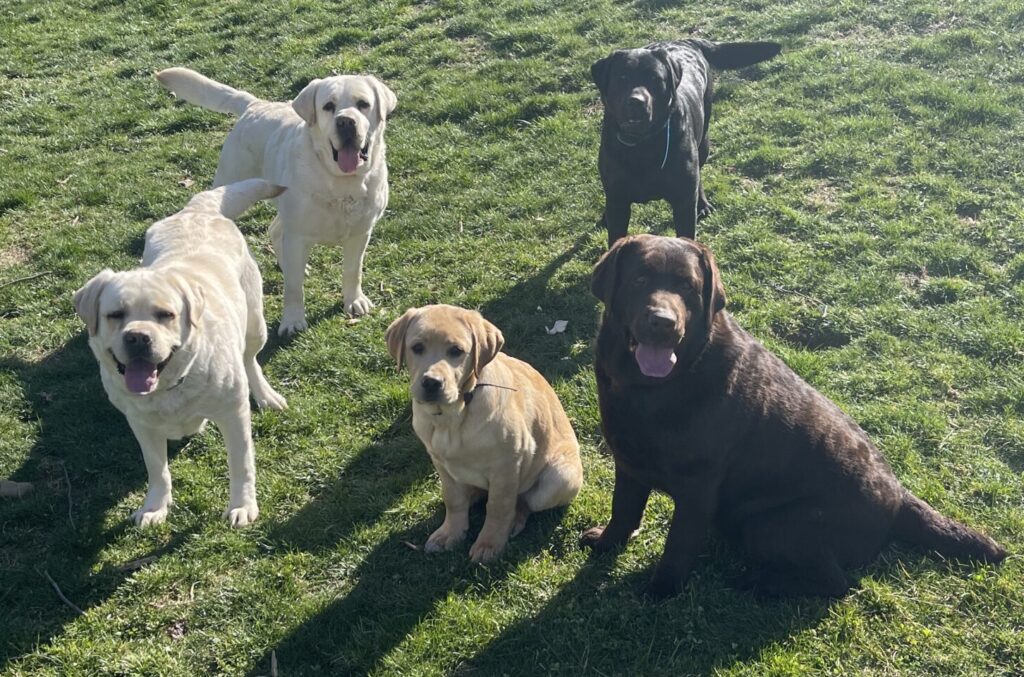 ---
Expecting Two Spring Litters!
Hawk and Mickie (April 30) & Hawk and Hazel (May 4th)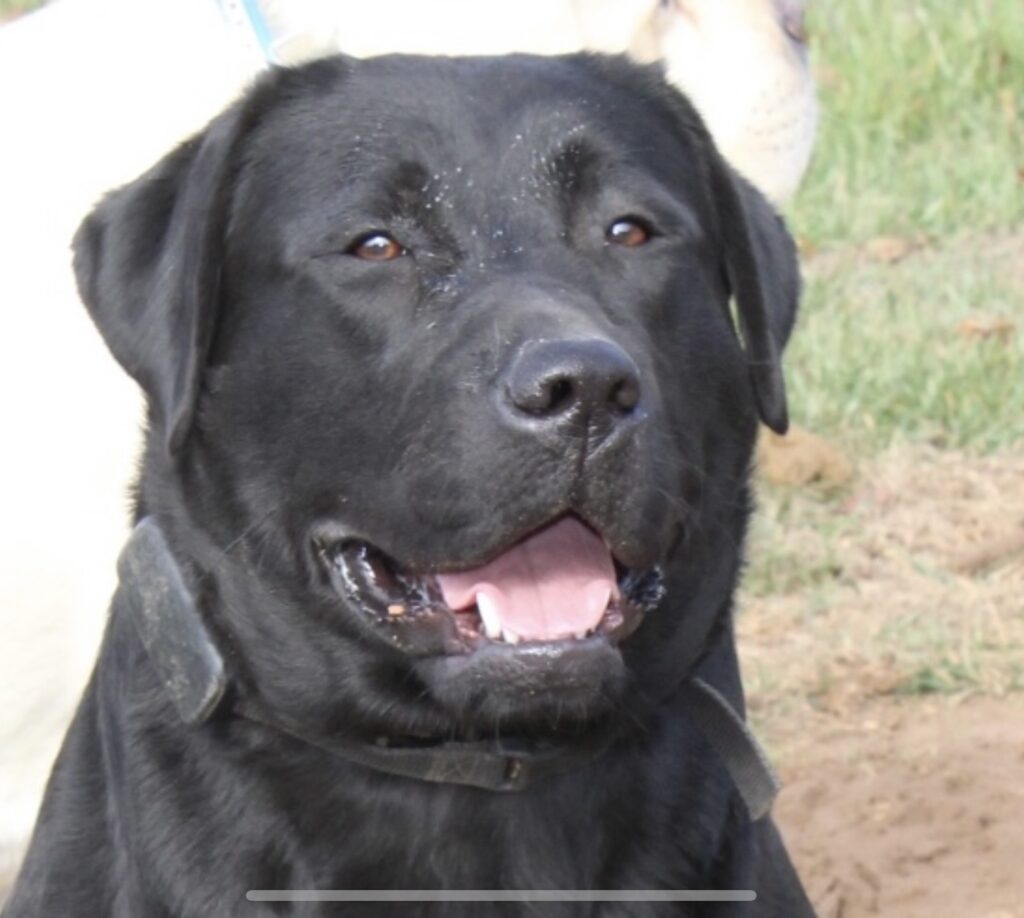 Hawk is siring two litters this spring and all dogs are on site. The first litter with Mickie should arrive April 30 and we are anticipating all three colors (yellow, chocolate and black). This will be Mickie's first litter.
The 2nd litter should arrive May 4 and this is a repeat breeding with Hazel. We are expecting chocolate and black from this litter.
Puppies will be ready for their new homes the 2nd week of June!
Our Dogs
Hawk ($900 Stud Fee)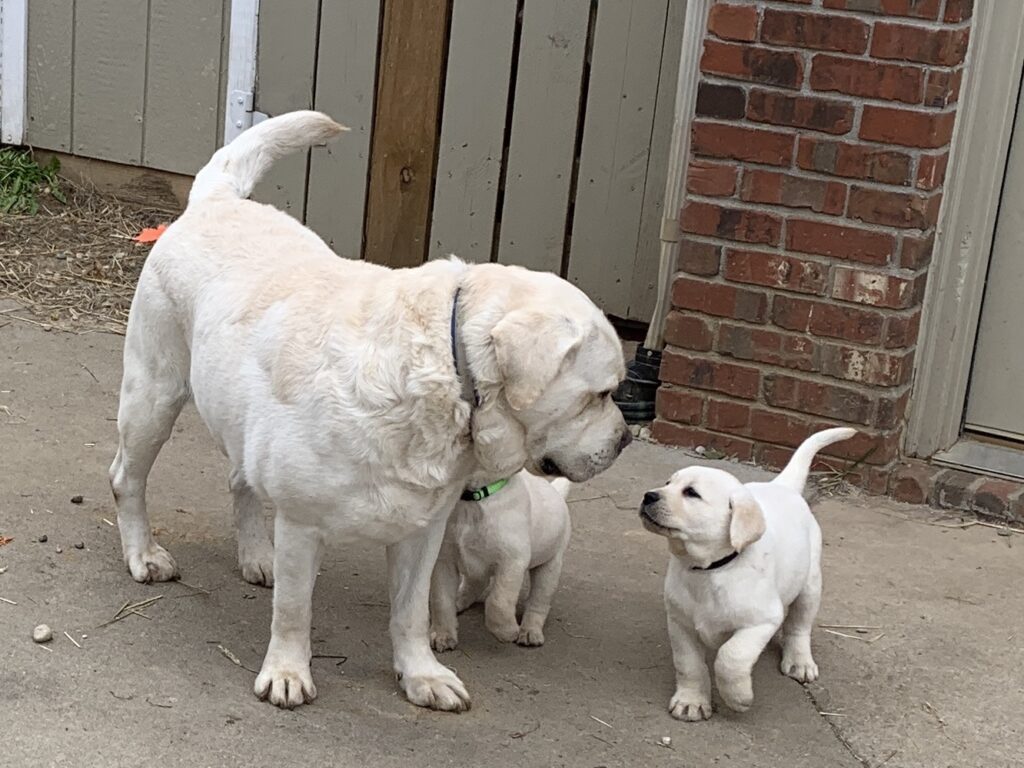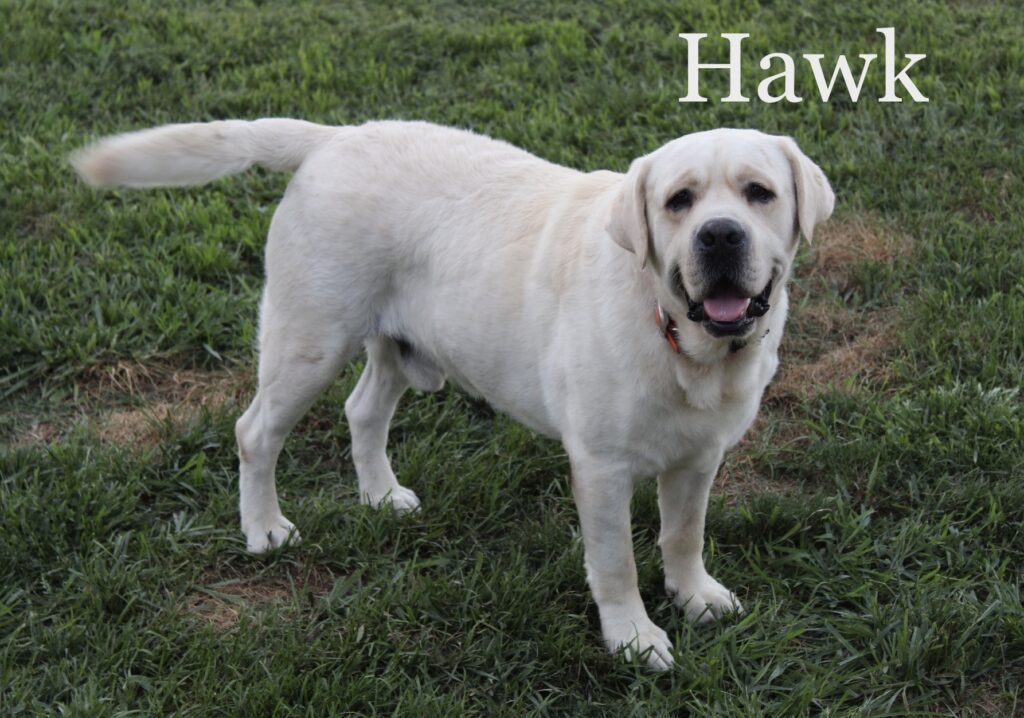 Lord Hawksbury, "Hawk", is an amazing English lab with a loving personality. He enjoys playing with our kids and has been a great addition to our family. He hails from some of the same lines as Lady Elizabeth and he has sired multiple healthy and beautiful pups.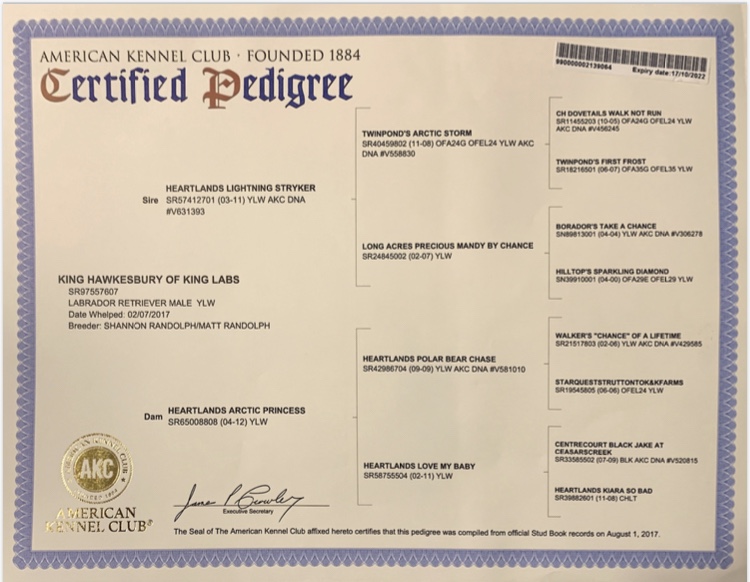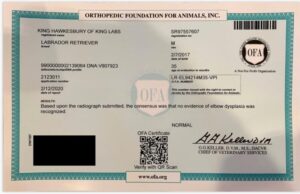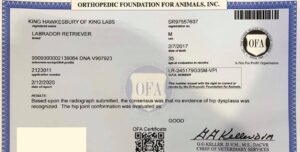 Ireland "Irey"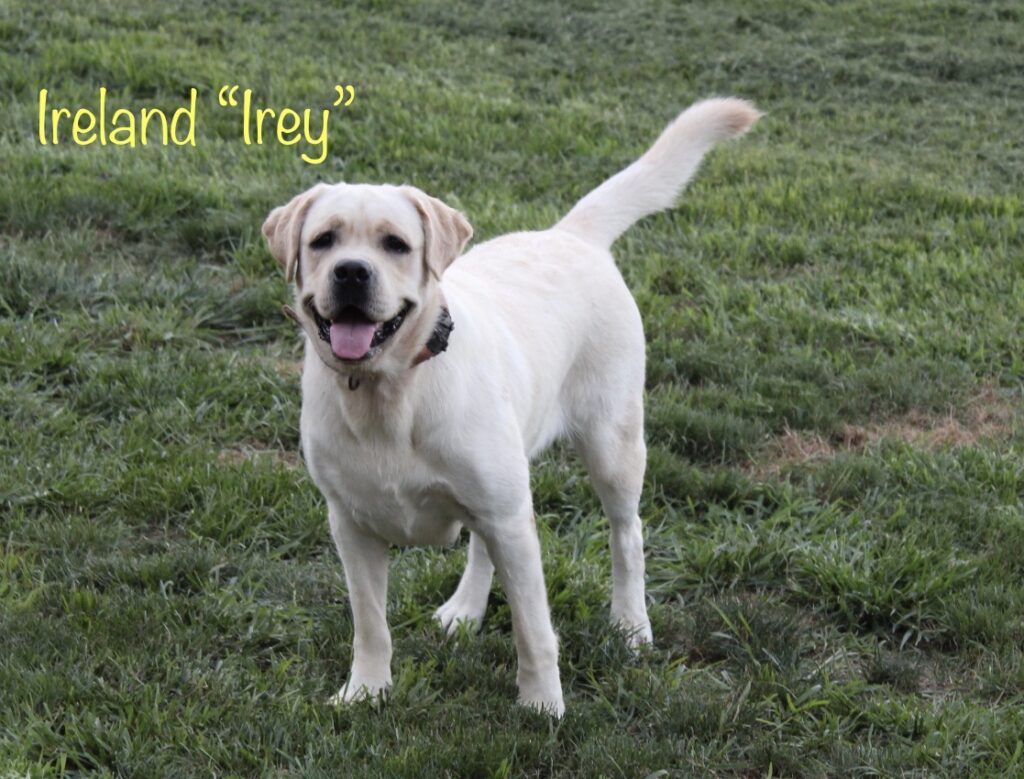 Irey is the daughter of Hawk and Lizzie and she is full of personality and has become the leader of the King pack. She is a great mix of Hawk and Lizzie's looks and is a stunning female.
Hazel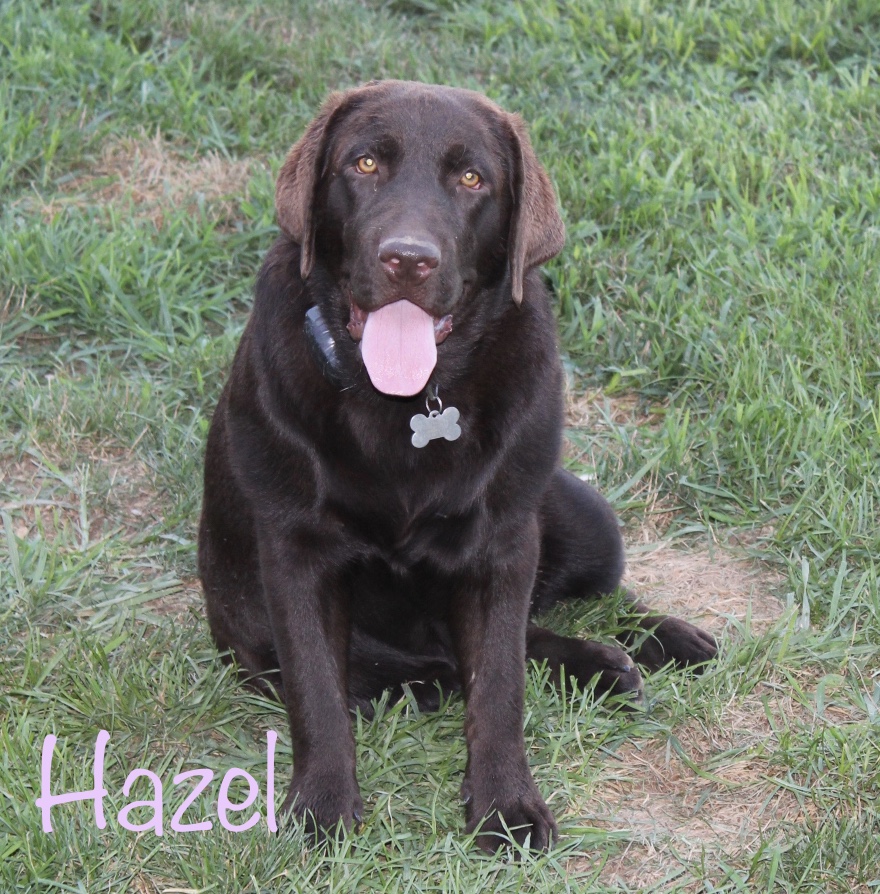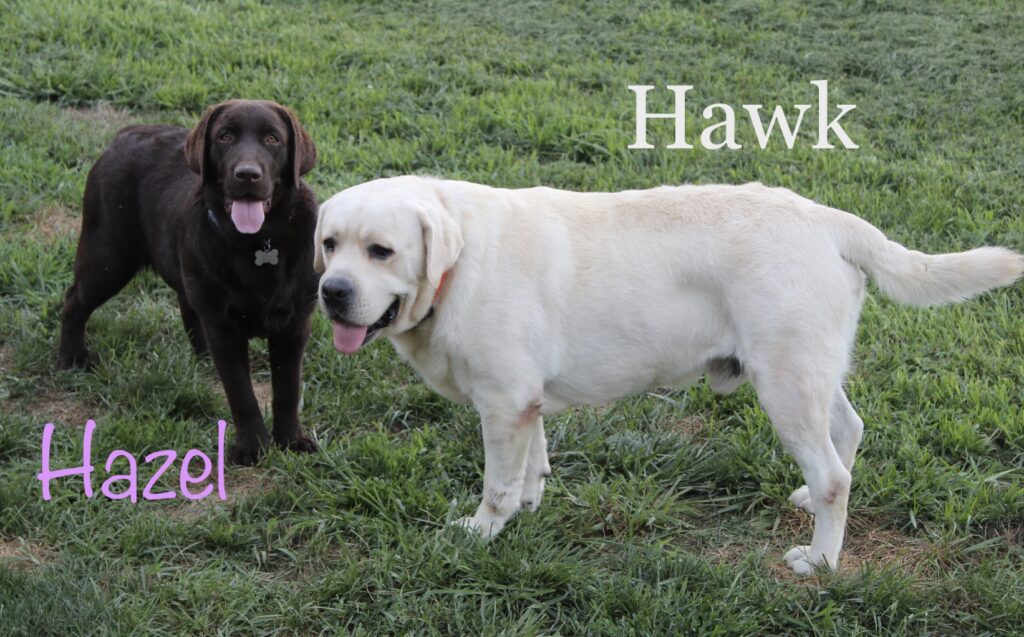 Haze is our beautiful English lab with a thick bone structure, double coat and large head. We are excited for our return to the chocolate lab colors. Hazel is the offsprings of Bristol and Winchester. Her parent's pedigrees are found below.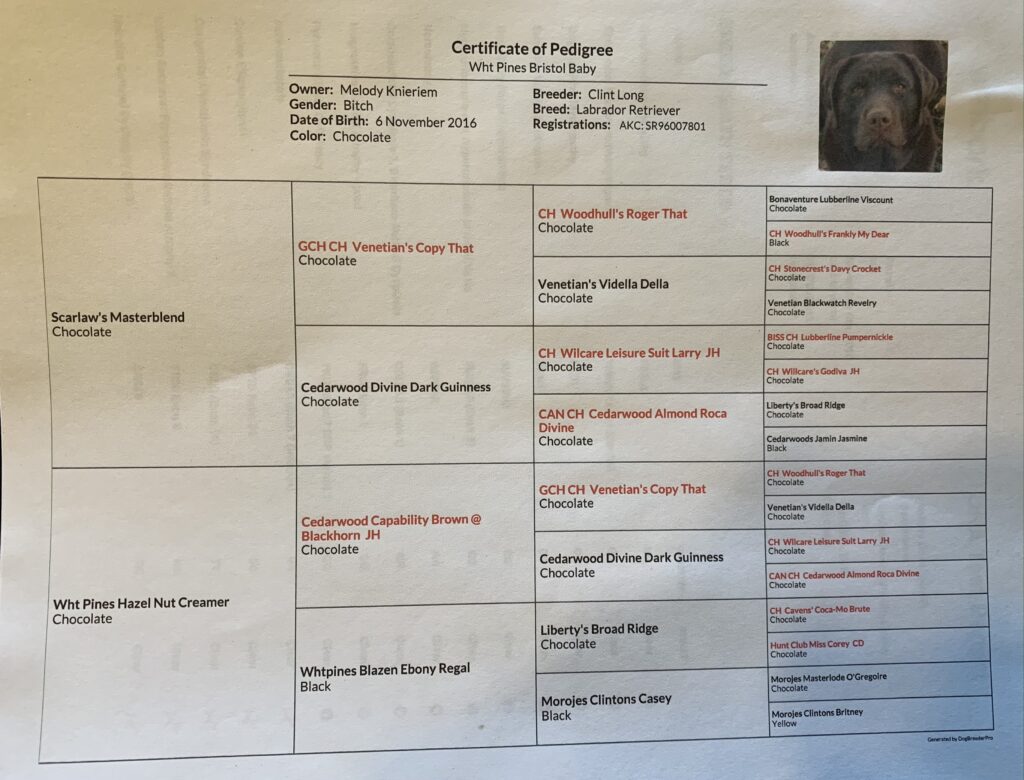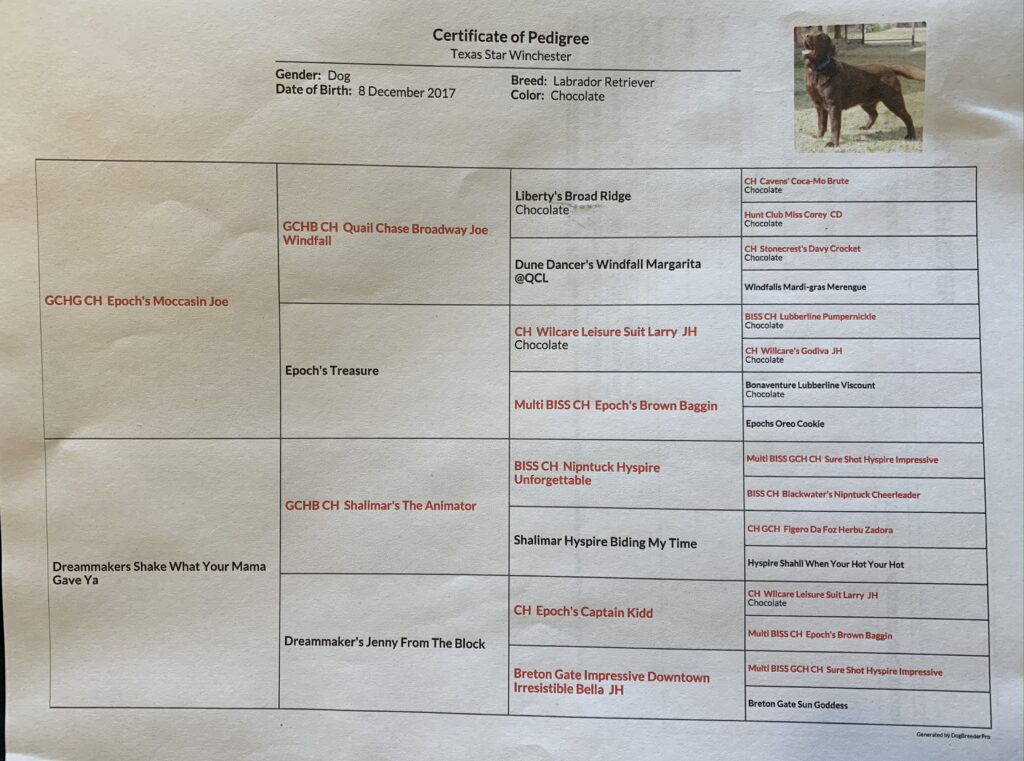 Mickie
Lady MacBeth Duchess of King Labs "Mickie" is our beautiful black English lab born October 27, 2021. She has an energetic and playful personality and has become a leader of our pack of dogs. She has a strong body, blocky head and a conformity to English breeding standards. We are looking forward to her first litter of pups in 2023.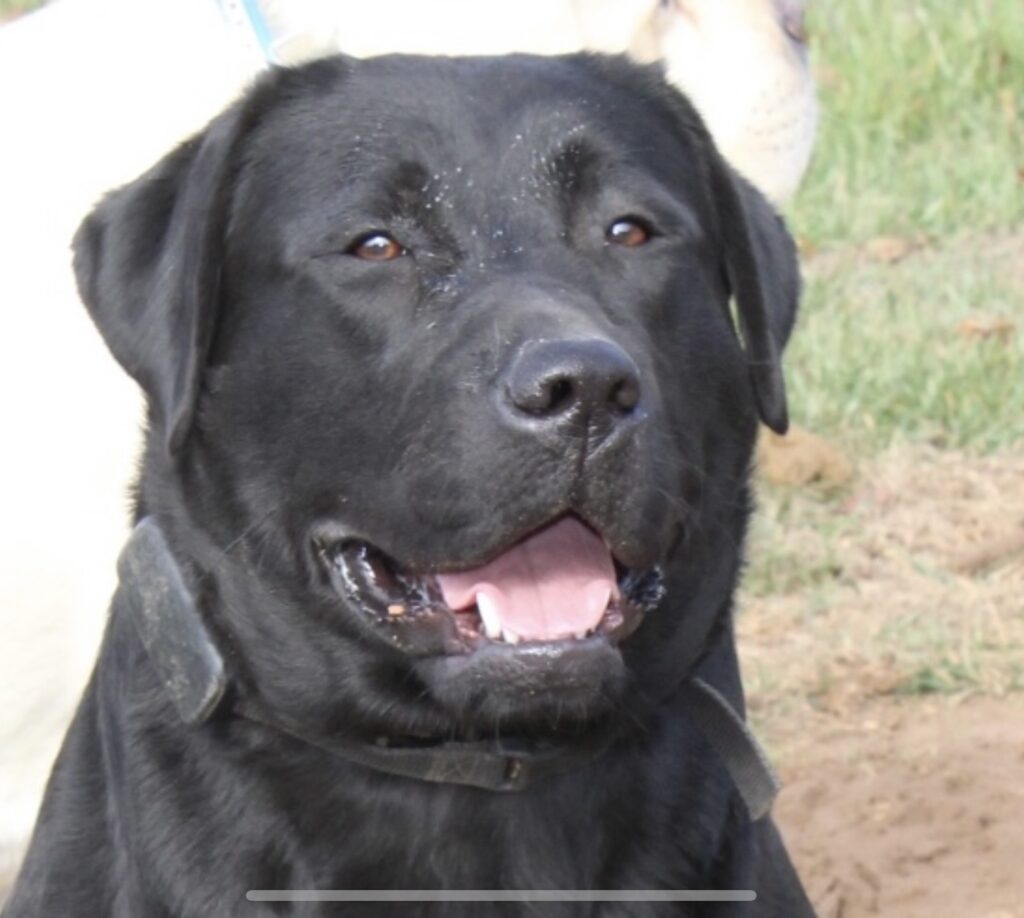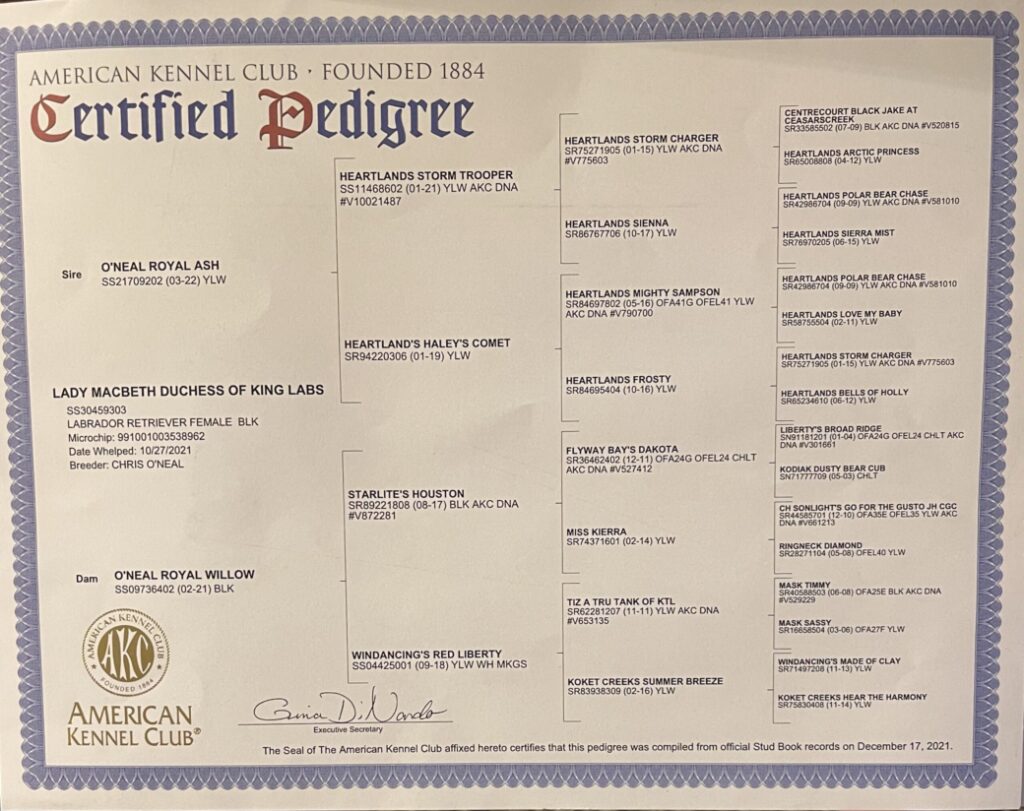 ---
Winston
Winston is our newest member to King Labs. Winston is the son of Pocono (Fox Red) and Hazel (Chocolate). We have high hopes for him becoming our next stud dog for the future of King Labs.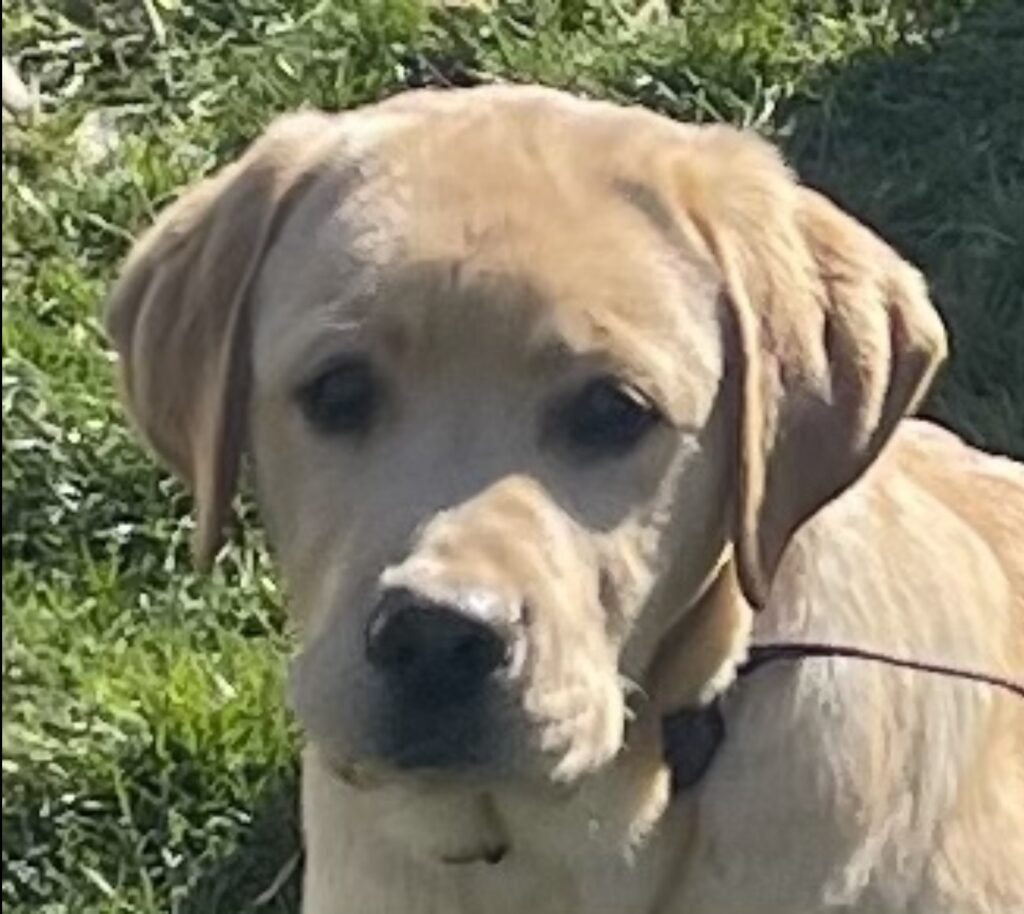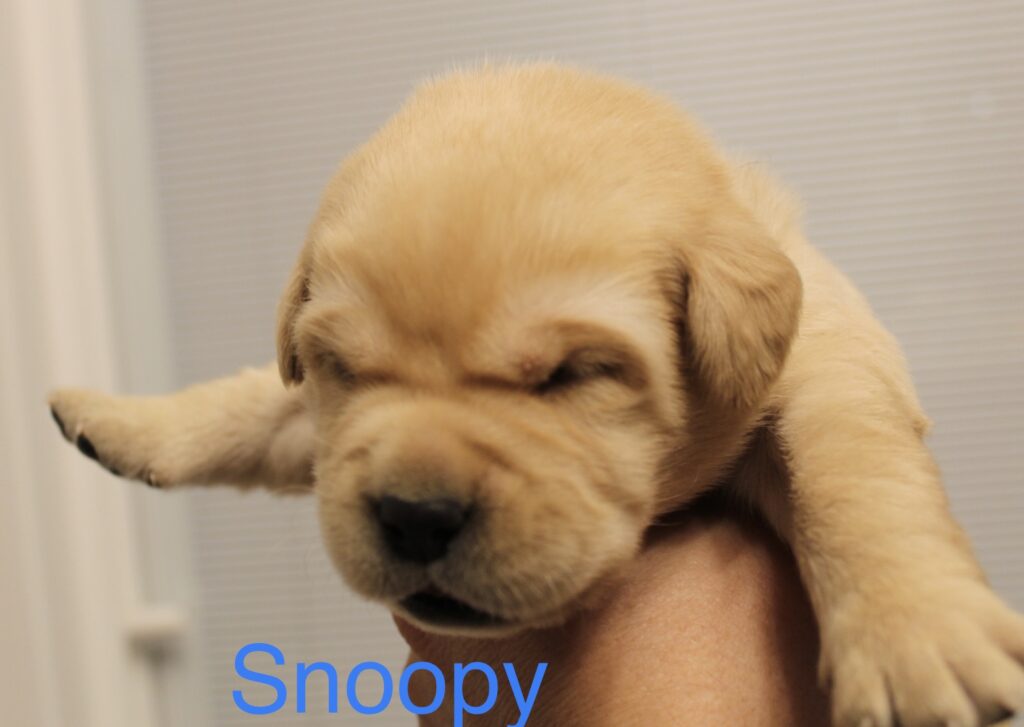 Winston was previously Snoopy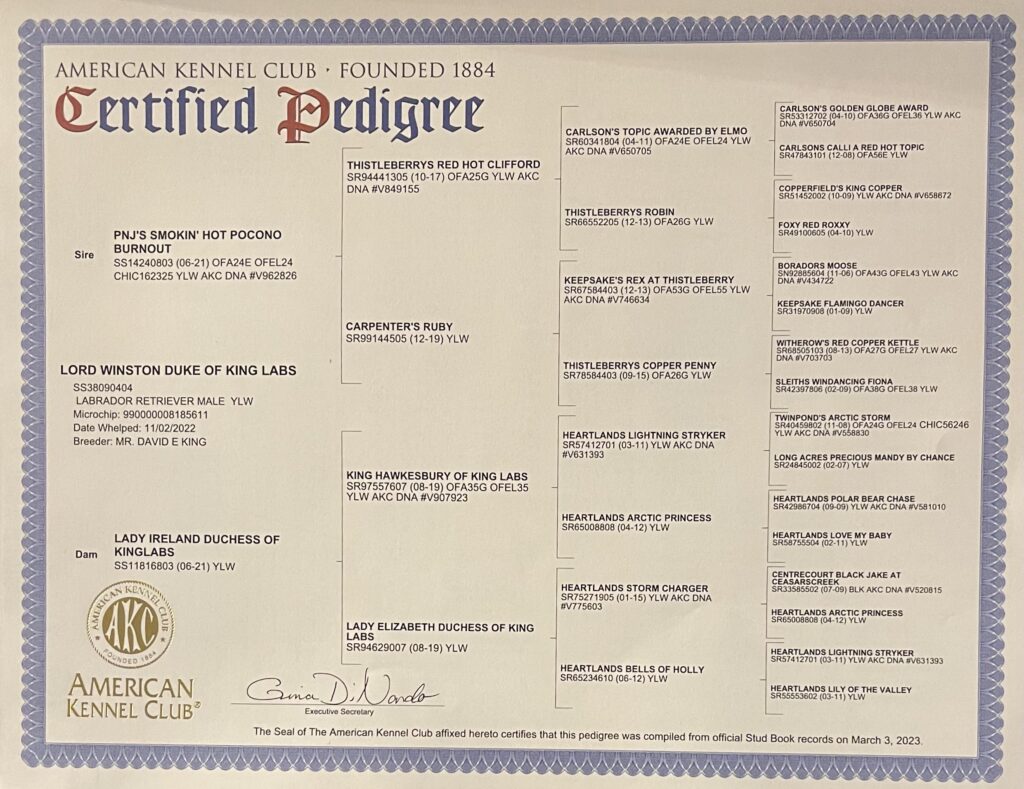 Retired King Labs
Lizzie
Lady Elizabeth hails from an amazing line of English labs. She is beautiful with a warm personality and loves spending time with our children and visitors. Her white coat is beautiful and her strong blocky head with powerful body make her an excellent example of strong English lines.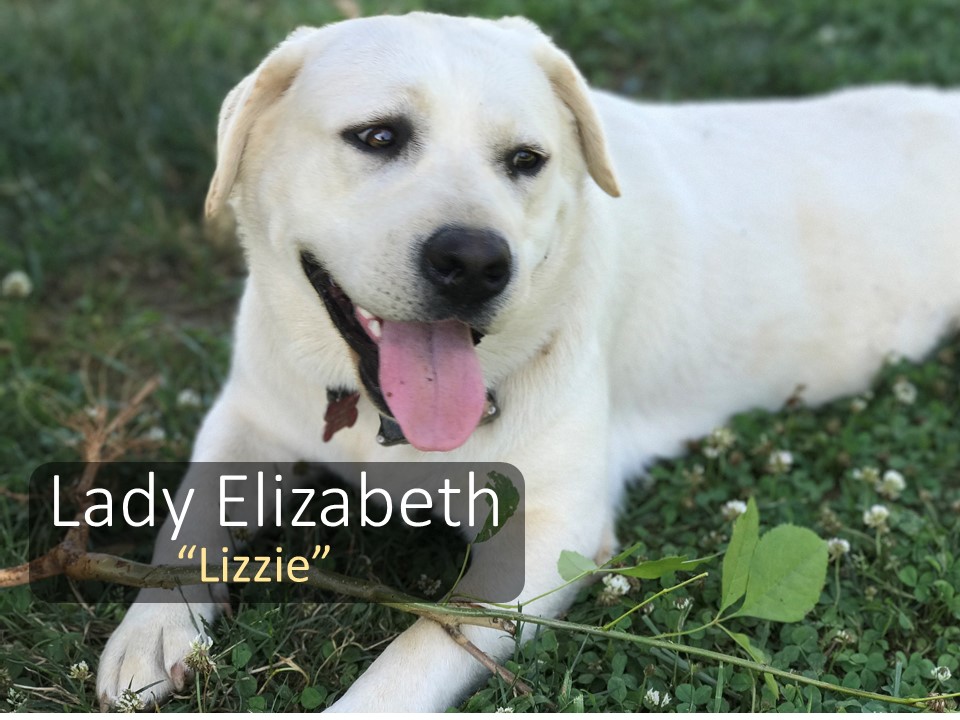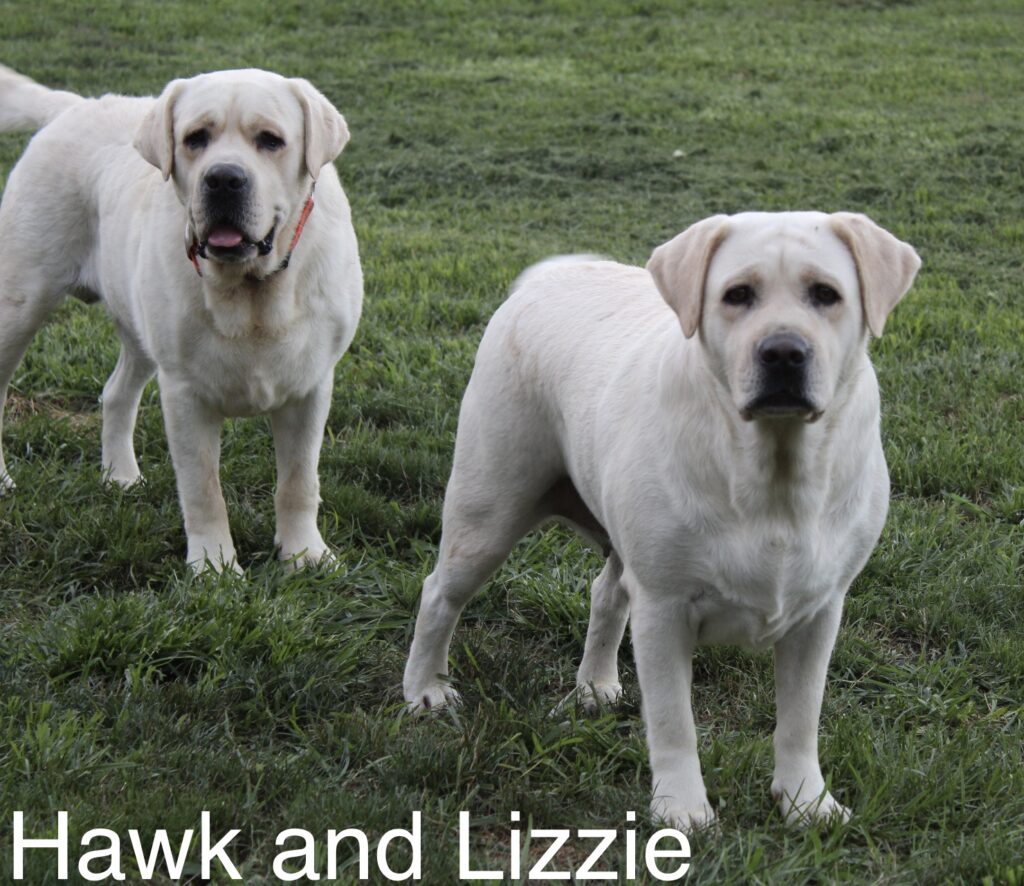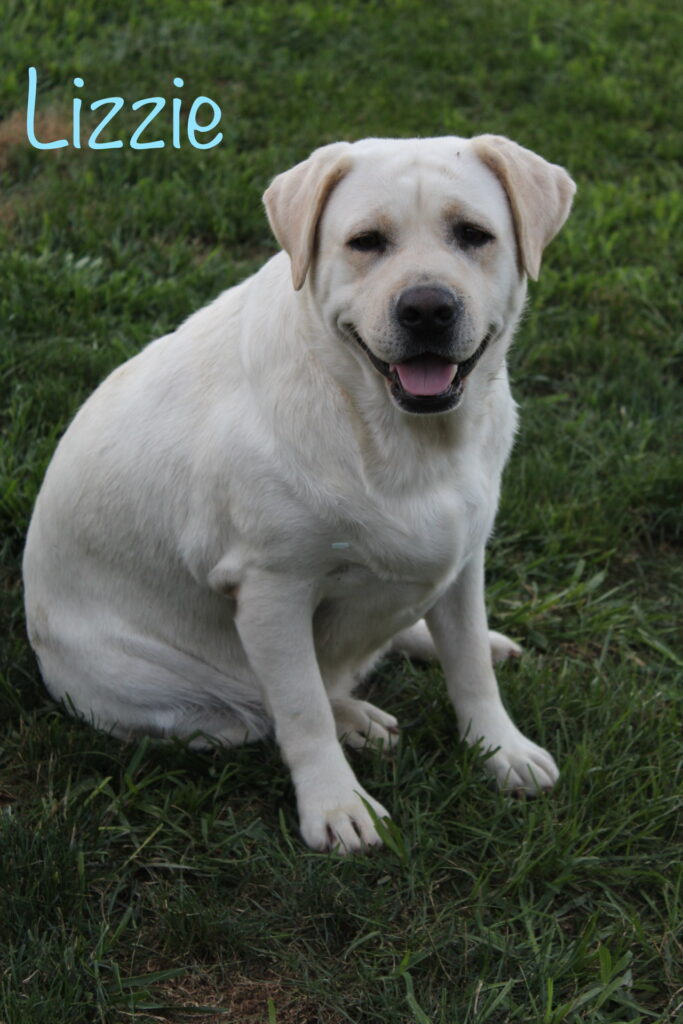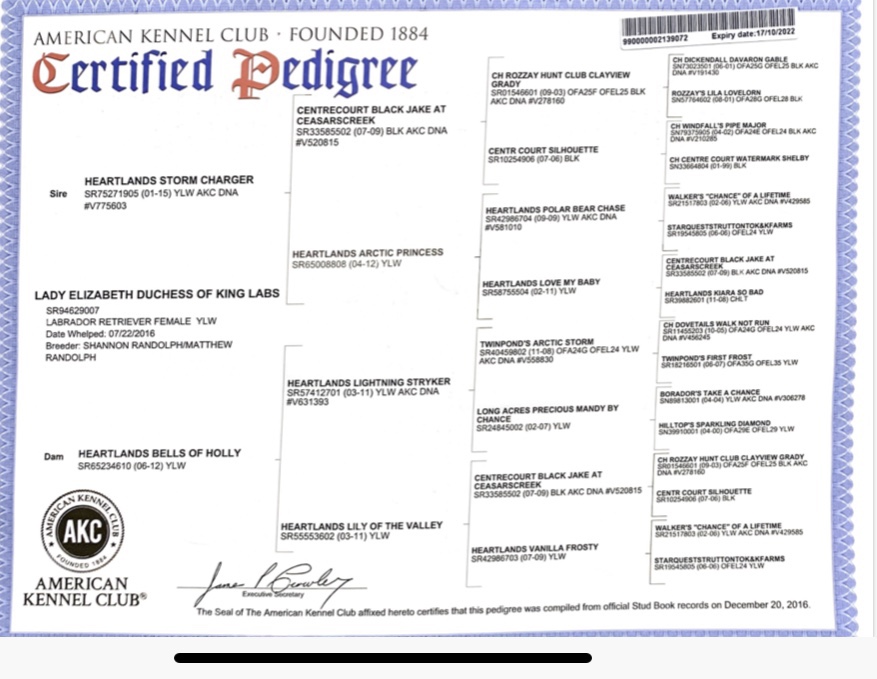 Ash is a beautiful male that has been a guest stud at our kennel. Ash has a beautiful laid bag temperament. He hails from the same kennels as Hawk and Lizzie.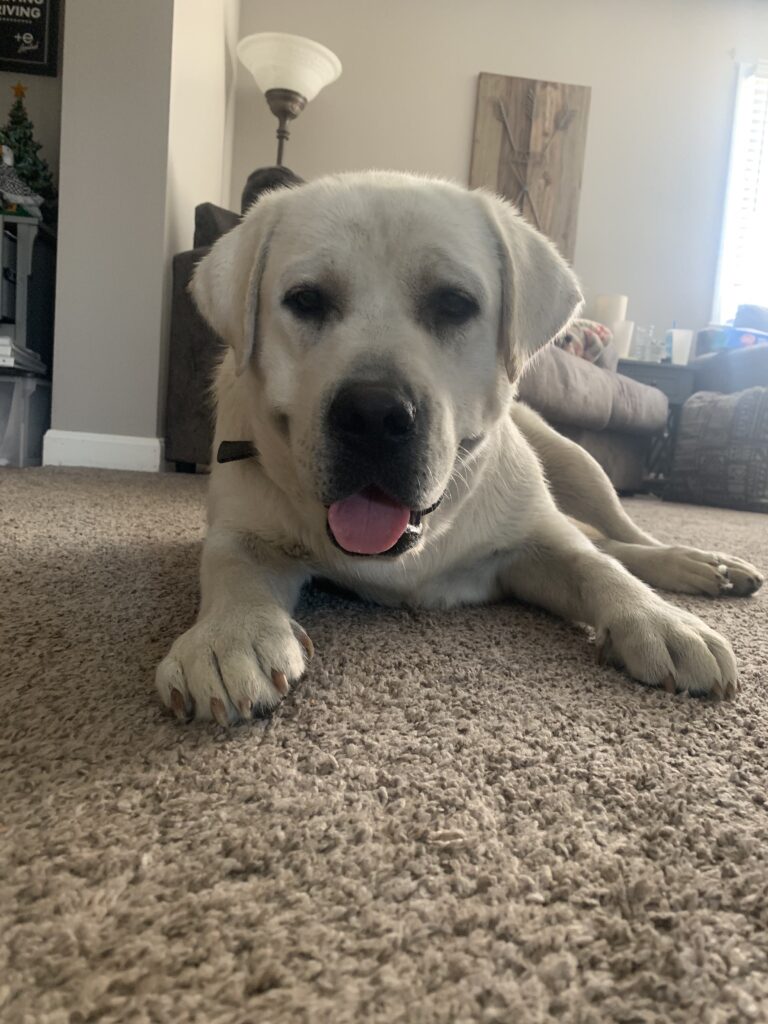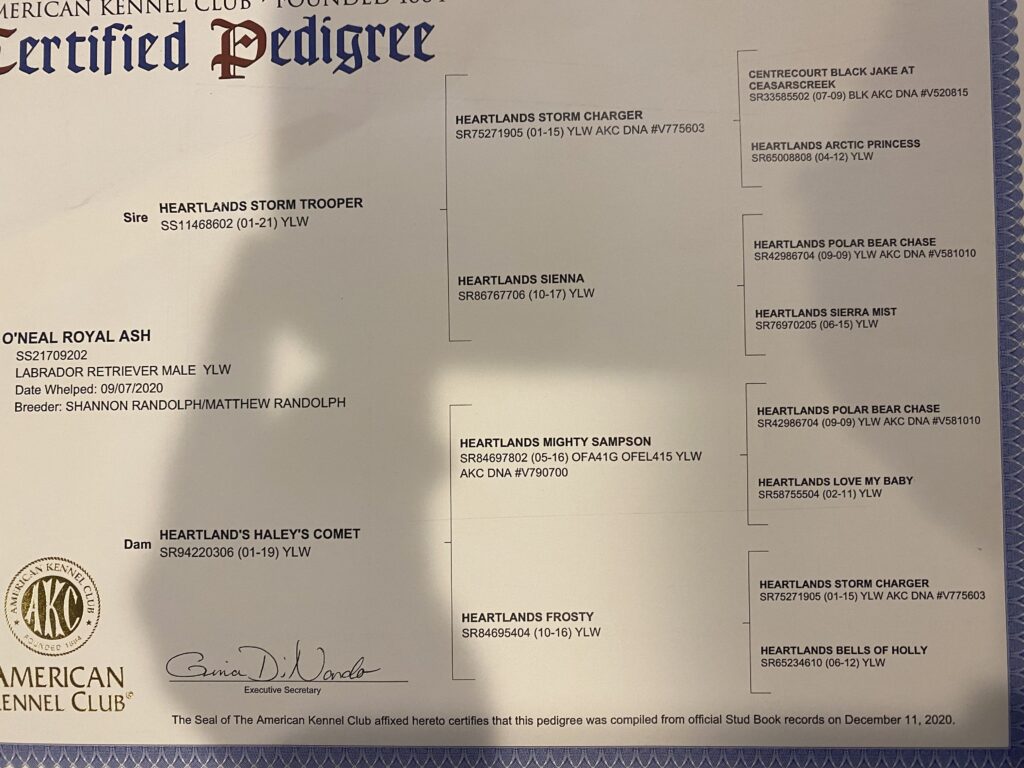 ---
All Puppies Include the following:
AKC Registration paperwork (if applicable)

Dewormed

First Vet Visit

First Round of shots

Veterinarian records

Microchip available upon request for $25.
Contact Us:
2 1/2 hours south of Indianapolis
1 1/2 hours West of Louisville
1 hour East of Evansville
(812) 631-0041 or (812) 481-9104
A Non-refundable deposit of $250 through PayPal, Cash or Personal Check will reserve your puppy. Balance is due upon pick-up.
We also offer a $50 refundable deposit to reserve a future puppy that will hold your place in line. You can ask for a refund at any time and we will process promptly.